In 2008 Yamaha reintroduced the XT660 Ténéré to the rest of the world. The motorcycle is a 660cc single based on the XT660 dual sport chassis but comes with a small fairing and is essentially the older and smaller version of the XT1200Z Super Ténéré.
Being designed in 2008, and being 660cc's, its stats are somewhat similar to the Kawasaki KLR650. There are some key differences – The Yamaha has fuel injection and is 26lbs heavier (458lbs vs the KLR's 432lbs). Both run 90/90×21's out front with 130/80×17's in the rear. Both hold a hair over six gallons of fuel and have 35-ish inch seat heights.
Pricing is a little hard to judge since it's comparing Mexican Peso's. The Yamaha sells for 199,999 Pesos (about $10.6k USD) and the Kawasaki sells in Mexico for 185,670 ($9.9k USD). Since the KLR cost 150% of the US retail price in Mexico I'll bet the Yamaha would list for $7500 if it came to the US.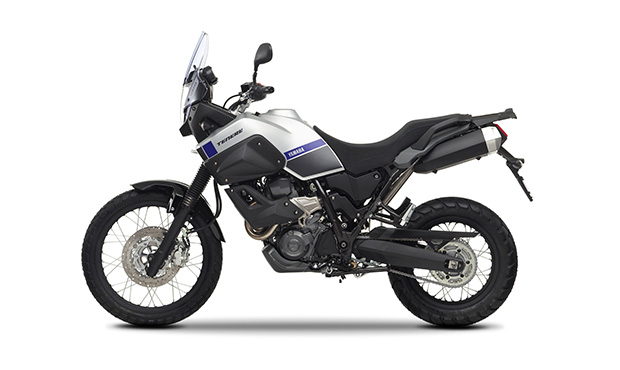 So why is the KLR650 such a popular dual sport and budget adventure bike while the Yamaha is reserved for non-American markets? The Yamaha is also positioned as a more off road worthy competitor to the Suzuki V-Strom 650. By the numbers the Yamaha should be a wildly popular in the US.